Burlington Community Land Trust, a non-profit organization established to promote affordable housing for low-income families in the Burlington community, received its first corporate donation on July 13, 2023, at its monthly Board of Directors meeting from Pinnacle Financial Partners. 
See Press Release for more information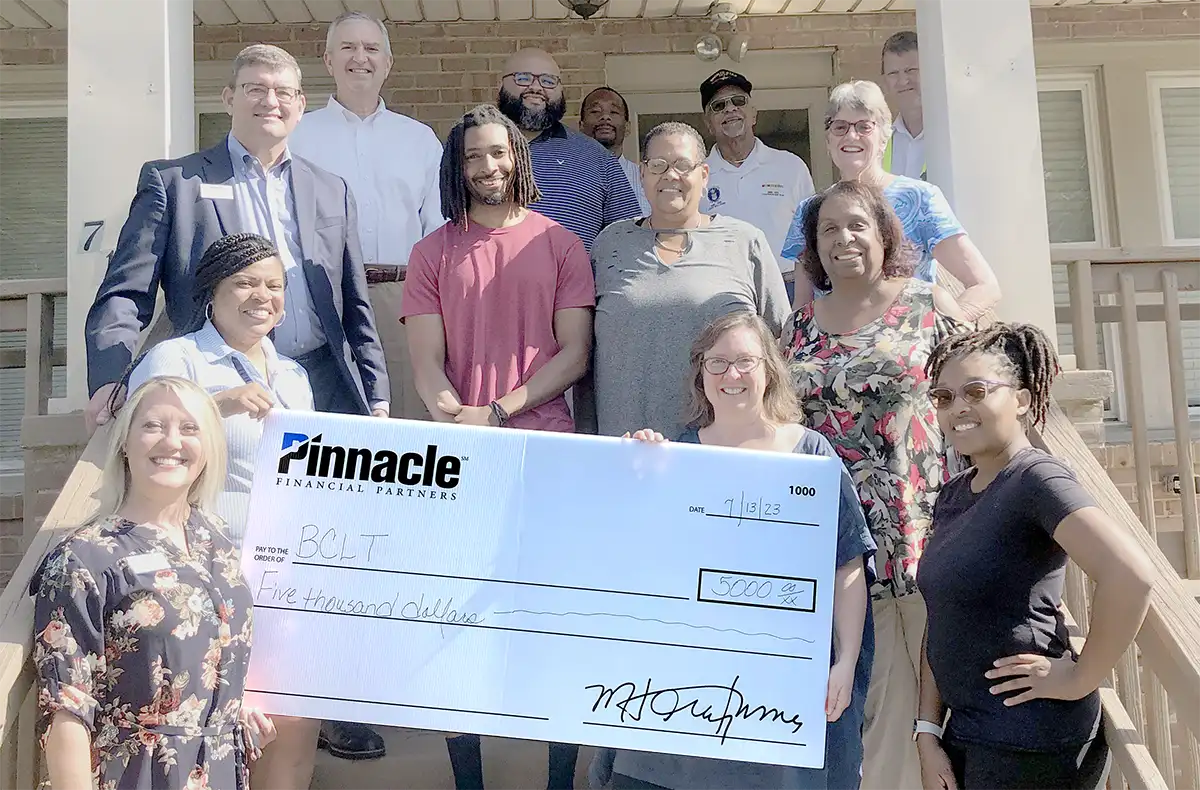 Jerry Bailey, Senior Vice-President and Area Manager in Central North Carolina for Pinnacle Financial Partners, and Kelly Carlisle, SVP and Office Leader for Pinnacle Financial Partners in Burlington, N.C., pictured here with members of the BCLT Board of Directors.
Jerry Bailey and Kelly Carlisle of Pinnacle Financial Partners speak with the Board of Directors of the Burlington Community Land Trust regarding Pinnacle's commitment to supporting affordable housing in the community.